Chartres Cathedral 11-circuit Labyrinths are drawn to the precise ratios used in the original labyrinth on the floor of Chartres Cathedral, France in 1201 AD. Our Chartres style labyrinths are precise, including all the geometry and details that make the Chartres Labyrinth unique.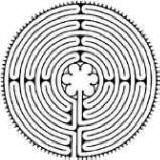 Renewal(c) - 8-circuit Chartres-type labyrinth designed for versatility! The Renewal meets the need for a smaller labyrinth in the limited space of many church and community gardens and courtyards.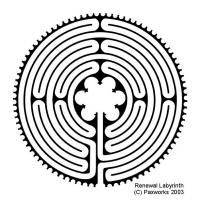 Eagles Crest (c) - 5-circuit Chartres-type labyrinth designed for smaller spaces. The Eagles Crest is being used in small church, health-care and campus ministries. Its size is an advantage in many facilities.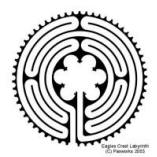 Classic 7 Labyrinths (Cretan) Classic 7-circuit labyrinths can be created in traditional or contemporary styles Click for more information Classic 7 labyrinths